"Goût Russe Douchka" : a tea story
Story of a tea "Goût Russe Douchka", a creation turned legend.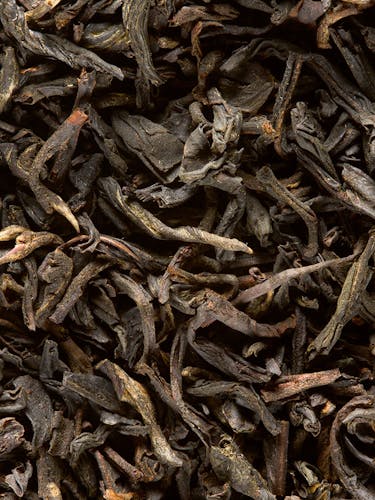 It all began in 1935, when Jean JUMEAU-LAFOND -then aged 24- landed his first job in the world of premium hospitality, working at the reception of one of Germany's most stunning luxury hotels, the Atlantic, in Hamburg. He soon fell in love with a young Russian woman named Véra WINTERFELDT, who was none other than the owner's daughter. He eventually married her, completely unaware of the pivotal role this great tea lover would play in creating one of DAMMANN Frères' leading creations, "Goût Russe Douchka".
A great tea lover, Véra JUMEAU-LAFOND adds a slice of orange to her cup of Earl Grey, and thus bring a hint of sweetness to the unctuous and delicate liqueur. brings a touch of sweetness to a creamy and delicate liqueur. Inspired by this unassuming, personal touch, Jean decided to try his hand at a bold alliance of flavours. Was it because this creation was born from a domestic scene? Still, Jean JUMEAU-LAFOND carries out his tests not in the workshop that the company occupies in the Marais, but quite simply in the room of his sons Jacques and Didier. Standing in the center of the room, a stove "on which our grandmother Charlotte put a saucepan with Eucalyptus leaves to clean the air! remembers Didier JUMEAU-LAFOND, current chairman of DAMMANN Frères, and an empty wooden tea crate that serves a nightstand to the two boys.
Jean fills the crave with Earl Grey tea in layers altered with blotters soaked in orange essential oil. "Our father had borrowed our collection of blotters. I remember it like it was yesterday!
The crate remains stored for several days in his sons' bedroom, the scents of orange mingling with those of Eucalyptus creating an unforgettable world of smells and flavors for the children. And already the transmission of the passion for tea from father to son is naturally happening!
After a few days, when Jean JUMEAU-LAFOND opens the box, the experience seems conclusive. He tastes and makes his wife taste the tea. Bet won! The flavor of the liqueur is exceptional and the combination of orange, bergamot, and Chinese tea particularly successful. As a tribute to his wife, Jean decides to name this exceptional creation "Goût Russe Douchka".
Thereafter, tea is served to a family friend then. director of a Parisian department store. The success was immediate. Everyone was craving the "Goût Russe Douchka" tea.
To prepare the "Goût Russe Douchka" tea, we recommend infusing the tea in simmering water (95°), 4 to 5 minutes.
A slice of orange in the cup can gently underline the harmonious blend of Chinese black teas with bergamot and orange essential oils and a hint of lemon essential oil.
Also indulge yourself with the delicious "Goût Russe Douchka" tea jelly, a delicacy to enjoy at teatime with brioche or scones.
Our selection of citrus black teas
Our articles on citrus tea
Our articles on citrus tea