Working at DAMMANN Frères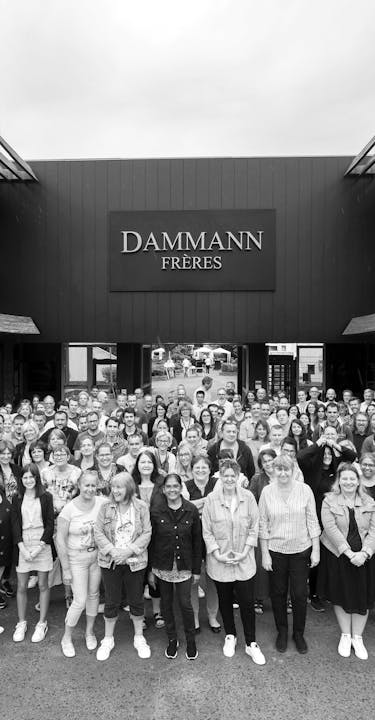 DAMMANN Frères is today one of France's leading international tea houses and one of the last still to manage all aspects of the process. Every year, our specialists travel the world looking for the best harvests directly from producers, in order to source the best single-origin tea. Our flavourist—DAMMANN Frères' official "nose"—designs and creates unique blends of teas and flavoured infusions that respond to the tastes and desires of all tea lovers.
It is at our 32,000 m2 factory in Dreux (Eure et Loir, France) that our 190 passionate staff members work every day to inspect, sort, blend, flavour, package, ship, design and bring to life these collections in our stores, specialist tea shops, and hotels and restaurants across France and the world. DAMMANN Frères, an expression of elegance and the French way of life.
If you are interested in joining our team, you can send a spontaneous application via our contact form (CV & cover letter).
INFORMATION ON THE GENDER EQUALITY INDEX
In application of the French Law of 5 September 2018, Dammann Frères measures its index assessing gender differences in the workplace.
DAMMANN Frères achieved an overall score of 90/100 in the gender equality index for data from fiscal year 2022. Companies must score a minimum of 75 points in accordance with the French Decree No. 2019-15 of 8 January 2019.

This result reflects the scope of our commitment and the various initiatives undertaken for several years to ensure gender equality at the business.

The French gender equality index is scored out of 100 and is based on four indicators for businesses with 50-250 employees:
1- Pay gaps: Average pay is compared for men and women, in each age group and socio-economic category or alternative classification of positions: 0-40 points. 2022 results: 35/40
2- Differences between genders in opportunities for pay rises: 0-35 points. 2022 results: 35/35
3- Percentage of female staff given a pay rise on their return from maternity leave: 0-15 points. 2022 results: 15/15
4- Parity between men and women among the top ten highest paid employees: 0-10 points. 2022 results: 5/10