China
The greatest variety of teas in the world are found to the south of the Yangtze River. Black, green, white, yellow, dark tea and more; a full palette of colours represented in its treasured crus and varied productions.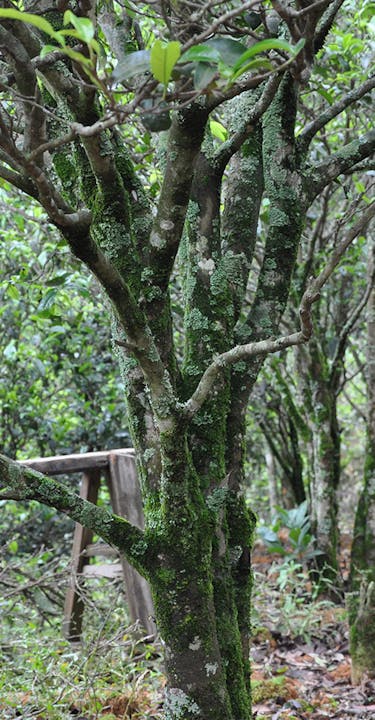 Black teas from China
In China they are known as Hong Cha which means red teas due to the tawny color of the leaves after infusion. Black teas appeared later than their green counterparts (end of the 16th Century, due to the economic boom). Black teas come from various provinces. Each terroir offers a unique aromatic profile, from honey and cigar leaf for Yunnan teas to leather and cocoa for Anhui Hong Cha... These Chinese teas are usually less tannic and full-bodied than Indian or African black teas.
Green teas from China
China is both the largest producer and consumer of green tea (Luo Cha). Indeed, the country of 10 000 teas grants a special interest to the first flush teas or Xin Cha. In addition to the diversity of shapes and aromas, these teas are also classified regarding their harvesting period with few key dates such as Qin Ming or Gu Yu. Tasting one of these Grand Cru that usually stays on domestic market, makes you feel as privileged.
A specialty from Fujian province, white teas take their name from the downy hairs which adorn young shoots of the tea bushes used for its production. They distinguish themselves by minimal human intervention and their fine subtlety. They will require great care in their preparation.
Jasmine scented teas from China
Originated from China, they are the combination of green tea with fresh flowers, which are mixed together in successive stages until the flower's fragrance has thoroughly impregnated the tea leaves. Powerfully scented flowers, freshly picked jasmine flowers have been used for centuries to flavor tea. Mainly harvested in the province of Fujian, each season the enchanting and divine freshness of jasmine flowers are mingled with tea.
Yellow teas from China
Only produced in China, this family of rare teas is believed to have taken its name from the emblematic color of the emperor who adores these special teas. More probably, this name evolved from the yellow traces which adorn the downy leaves after a rather particular process. After rapid drying stage, the leaves are rolled within ancient yellow papers and left to dry naturally.
Oolong teas from China
These grand crus take their name from the Chinese Wu Long which means Black Dragon and symbolizes authority and nobility. They come originally from the Fujian region. Referred to as being semi-oxidized or even as blue-green teas, they are midway between a green and a black tea and combine the invigorating characteristics of a green tea with the sweetness of a black tea. The result is an immense palette of aromas and a journey full of surprises.
Dark teas from China
Dark Pu-Erh teas have the particularity of improving over time. Originating from the eponymous village located on the Silk Road in southern Yunnan, these teas, in leaves or compressed into cakes become more refined with age, developing more subtle aromas, smoother and more complex flavors. These teas for aging are increasingly popular with amateurs. Like the 'grands crus' of our vineyards, some vintages can be sold at a high price.