Japanese Sencha teas
Sencha are teas crafted into needle shape after a brief steam treatment that are popular in Japan for their refreshing flavor.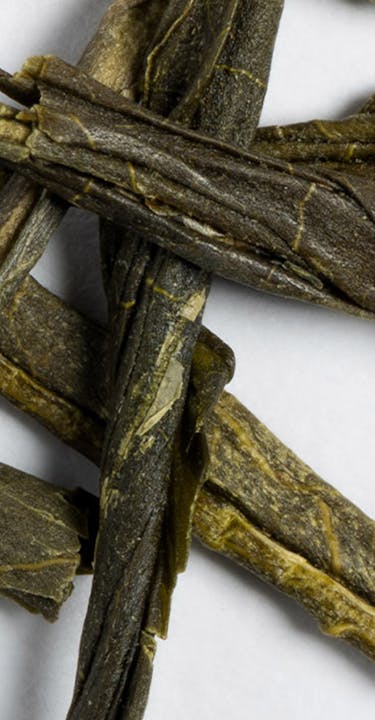 Among them, from a Summer harvest our Sencha Fukuyu offers a cup with powerful vegetal notes and a fruity aroma. Available in bulk, packaged in box or in Cristal® sachets, it is also to be enjoyed in flavored blends harmoniously associated with fruity flavors: Kiwi and Blueberry.
Our selection of sencha green teas
Our articles on single-origin tea
Our articles on single-origin tea