Japanese teas: Spring harvest
Shincha, first harvest green teas.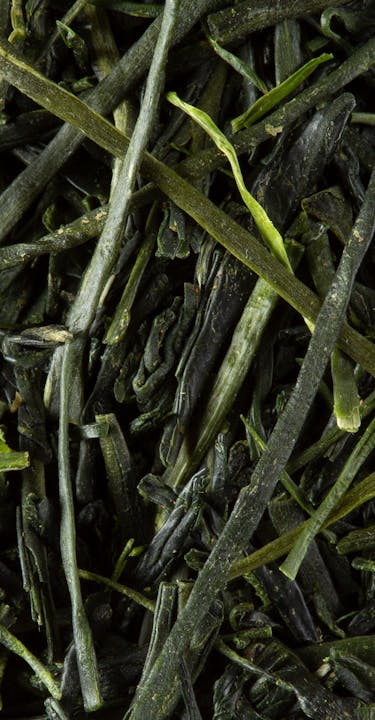 In Japan early teas are considered as rare and precious as gold. Needle shaped leaves evokes a whole aromatic world: warm herbs that have just been crushed, iodizied notes reminiscent of seaweed... Shincha with their tiny and wonderfully scented leaves, are the most subtle. Sweetness is their dominant flavor.
Tea from Japan - Shincha Uji
In South of Kyoto, a very confidential lot of dark green needle-shaped leaves of an exceptional length, has been produced.
This Grand Cru comes from Yabukita cultivar. A great softness and a very persistent Umami flavor very pleasant to taste at any time of the day ; very iodine notes, shellfish, which reminds the seaside. A mellow and vegetal pole with watercress notes makes it your perfect ally to a beautiful seafood platter.
Tea from Japan - Shincha Kawane Zairai
This grand cru from Shizuoka, will please all the Sencha tea lovers. Indeed, the aromatic profile is typical from light steamed,
traditional, sencha. Delicate and round with very green notes, raw vegetable notes and a very enveloping and sweet texture. To taste at any time of the day, perfect with a raspberry pie.
Our selection of green teas from Japan
Our articles on single-origin tea
Our articles on single-origin tea