Organic and non-organic teas… What does it all means?
Our purchasers and quality assurance team are sourcing experts, responsible for the sanitary and organoleptic quality.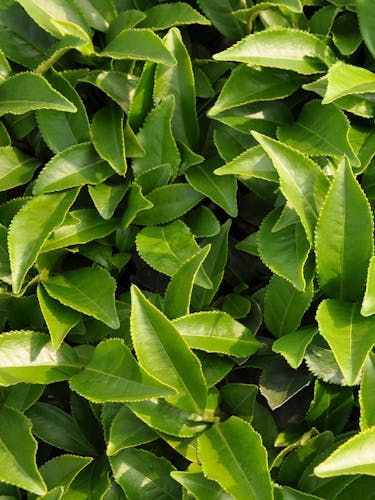 Below, we explain some of the reasoning behind DAMMANN Frères' choices.
Our buyers and our quality department:
Our purchasers and quality assurance team are sourcing experts, responsible for the sanitary and organoleptic quality of our products.
Our purchasers are 100% dedicated to finding the best quality (origins, crus and suppliers) throughout the world for all the Teas & Plant Infusions found in the catalogue.
Their jobs require special skills and training gained through many years of experience and time spent in the field. They must work both upstream and downstream of the sector, using a rigorous selection procedure for our raw ingredients and suppliers.
They must ensure the highest organoleptic quality possible for our products (taste, leaf quality), which are essential ingredients for DAMMANN Frères, and, with the support of our quality assurance team, meet our food safety standards (traceability and respect of sanitary standards).
For many years, our quality and management system has enabled us to establish a control plan that guarantees the quality and safety of our products at every stage of the process.
Rigorous Selection of Suppliers:
Suppliers are pre-selected using our assessment grid.
A set of specifications sets out the regulatory requirements required of suppliers, as well as DAMMANN Frères' own requirements.
Certified suppliers and service providers are chosen as a priority. They are regularly audited on-site (plantations, factories, etc.), and assessed and ranked every year.
To manage supply, orders are made only from suppliers that have completed the entire selection process.
Strict and reliable control and surveillance measures:
Each batch received is analyzed at its source before loading to check for pesticides (all sources) and radioactivity (Japan). Only batches that meet European standards are shipped.
However, our own criteria are even stricter, going beyond the recommendations of the tea workers union (which recommends a simple control plan). Once received, every batch of plant infusions is analyzed again by independent and certified laboratories upon arrival at our warehouse (even though customs laboratories have already carried out controls at European boarder).
After the results have been confirmed, our purchasers and quality assurance team release the raw ingredients so that visual and organoleptic checks can be carried out.
Food contact suitability tests and migration tests are also carried out on all accessories and packaging material that comes into contact with food products.
DAMMANN Frères scrupulously ensures the compliance with regulations for all products referenced and sold in all networks and continually monitors regulations.
The production process - an operations-based structure:
All products are packaged by DAMMANN Frères in our factory in Dreux. The entire production workforce receives ongoing training on hygiene, quality practices, safety measures and crisis management. Specific training is given on ensuring the absence of foreign bodies throughout the process - in our product unit, our suppliers and during transport.
Every day, factory workers carry out manual sorting of at-risk ingredients and systematically remove dust from the tea.
(For 1,000 tons of tea released, 7 tons are rejected).
Our traceability system is extremely effective and constantly being improved.
Our raw ingredients are guaranteed to be GMO-free and our site allergen-free.
Our voluntary commitment to certification:
DAMMANN Frères is IFS V7 Certified, a leading reference in the quality and safety assurance of food products. This certification is designed to ensure that food producers and suppliers monitor the quality and safety of their products.
It includes some 300 requirements, from the purchase of raw ingredients to the shipping of products.
Every year we are audited by an independent office in order to this certification, to be renewed and since 2013 we have continued to receive high marks (96.99% in 2022).
DAMMANN Frères is a member of the UN Global Compact, which means it works on improving its work methods, areas related to human rights (adults & children) in the workplace, the fight against corruption and respect for the environment. We require to all of our suppliers to sign this charter too.
Organic products, natural products and conventional products:
What's the difference?
"Organic" products are certified products that comply with the framework of the European regulation (CE) no.889/2008. Some certifying organizations in various countries in the EU may nonetheless differ in terms of their pesticide detection processes.
"Natural" products are products produced only by nature.
"DAMMANN Frères brand" products are products that strictly comply with all regulations in force, with, in most cases, additional requirements made by Dammann Frères in its specifications and checks.
They are products produced at DAMMANN Frères which offer all the guarantees consumers need in terms of food safety and organoleptic quality.
Reminder: DAMMANN Frères' policy for organic products used to require detection of 0 pesticide molecules. We feel that "organic" certification on its own is not enough to meet our own quality requirements and the quality requirements of our customers. In view of their reliability in terms of supply, we have decided to withdraw "Organic" certification for our Teas & Herbal Teas.
Our articles on DAMMANN Frères know-how
Our articles on DAMMANN Frères know-how