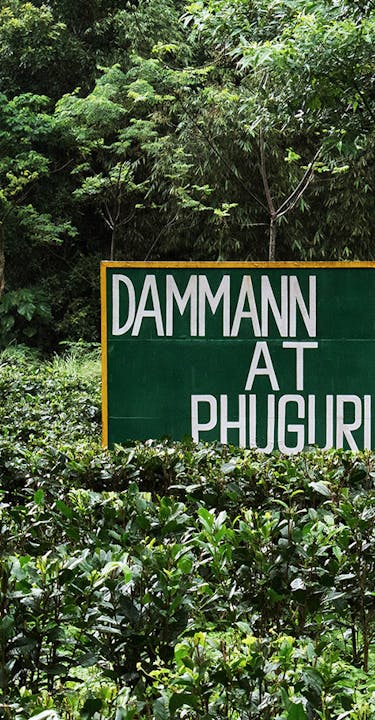 No.I RIGOROUS SELECTION OF SUPPLIERS
Our detailed specifications include a summary of the laws and regulations in force and set out DAMMANN Frères' often stricter and more specific rules for suppliers. They are then assessed and scored every year.
No.2 STRICT, REASSURING INSPECTION & MONITORING MEASURES
All of the teas and plants we buy are systematically inspected by our product specialists in their places of harvest and production. Once they reach France, a second inspection is carried out to ensure all batches are of irreproachable quality. All phytosanitary testing is completed in France at a COFRAC-certified independent laboratory. Tests are carried out every time a new batch is selected.
No.3 STANDARDS THAT NEVER COMPROMISE ON TASTE
The main criteria for selecting each tea or plant, in addition to food safety, remains their taste. This enables our specialists to offer delicious teas and plant infusions that never compromise on either of these aspects.
No.4 IFS FOOD, QUALITY & FOOD SAFETY CERTIFICATION
Our production site is IFS Food-certified. This certification is based on an index that groups together distributor requirements for quality and food safety. The goal is to ensure our sourcing and food processing activities are compliant, and that we are able to guarantee safe, healthy products for all our consumers. This certification is awarded following an audit carried out by an external independent body. It is renewed annually.
No.5 ALLERGEN INFORMATION
Our production site is guaranteed allergen-free. When we work with raw agricultural materials, however, trace allergens may occasionally be detected. As our producers are unable to guarantee the complete absence of allergenic plant matter (peanuts, for example), we now publish* information for consumers on all our packaging alerting them to the possible presence of allergen traces in our teas, plants and blends.
*This information will gradually appear on packaging as boxes, cases and tins are resupplied.