Single origin black teas : "Altitude"
"Tea is drunk to forget the din of the world." T'ien YI-HENG.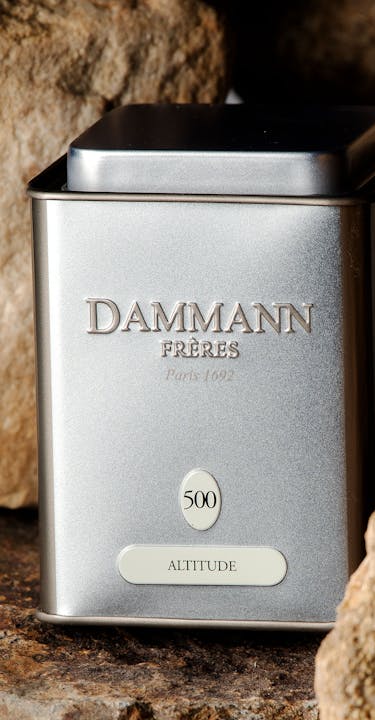 These words spoken by T'ien YI-HENG date back to ancient times and perfectly summarize the image brought to mind by this tea. They are also words that are dear to our specialists, the members of our team who spend the entire year researching tea and devoted to their travels discovering and selecting teas for enthusiasts - opportunities that allow them to enjoy tastings in rituals that hold the key to this leitmotiv. After returning from a trip to Asia, Emmanuel JUMEAU-LAFOND decided that he would like to create a blend that brought together various origins of high-altitude black teas. Naturally we decided to call it ALTITUDE.
After a few test blends, we chose three teas from three regions renowned for the quality and finesse of their teas. A black tea from Darjeeling, a region in the foothills of the Himalayas which can lay claim to all of the best conditions for producing superb large gardens - high altitude, sunshine and mist that clings to the mountains. A black tea from Sikkim, a region from which we have selected a single plantation for an "in-between" tea that combines the freshness of a "1st flush" with the more full-bodied character of a summer harvest. A black tea from Nepal, an area renowned for both its artisanal production by farmers who respect the environment and its very high-quality teas.
The combination of these three teas produces an incredible blend. So, during the tasting, "forget the din of the world" and enjoy a well-balanced tea that is refined, mild and slightly fruity.
Our selection of classic blends
All our latest product news
All our latest product news