Partnership with the city of VERSAILLES x DAMMANN Frères - 2023
Adept at discovering and creating teas and infusions, DAMMANN FRÈRES, one of France's largest tea house has created a refined collection for Versailles to give you a taste of the unique athmosphere found in this royal city of art and history.
A shared philosophy that combines tradition with innovation for an art of living cultivated since the 17th century.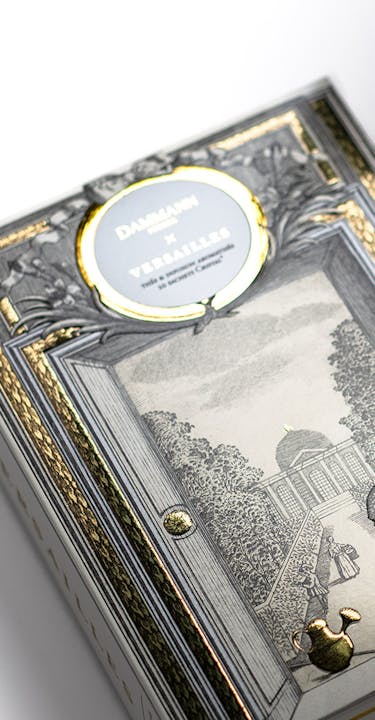 Royal Collection
Imagined in collaboration with the city of Versailles, creations combining refinement and abundance of scents and flavors in a "Royal Collection" that invites you to taste the unique atmosphere of a city of art and history. Discover Nuit à Versailles, Macaron Cassis-Violette, Joli Cœur, Earl Grey des Seigneurs, Tisane du Roy in a gold glittering case!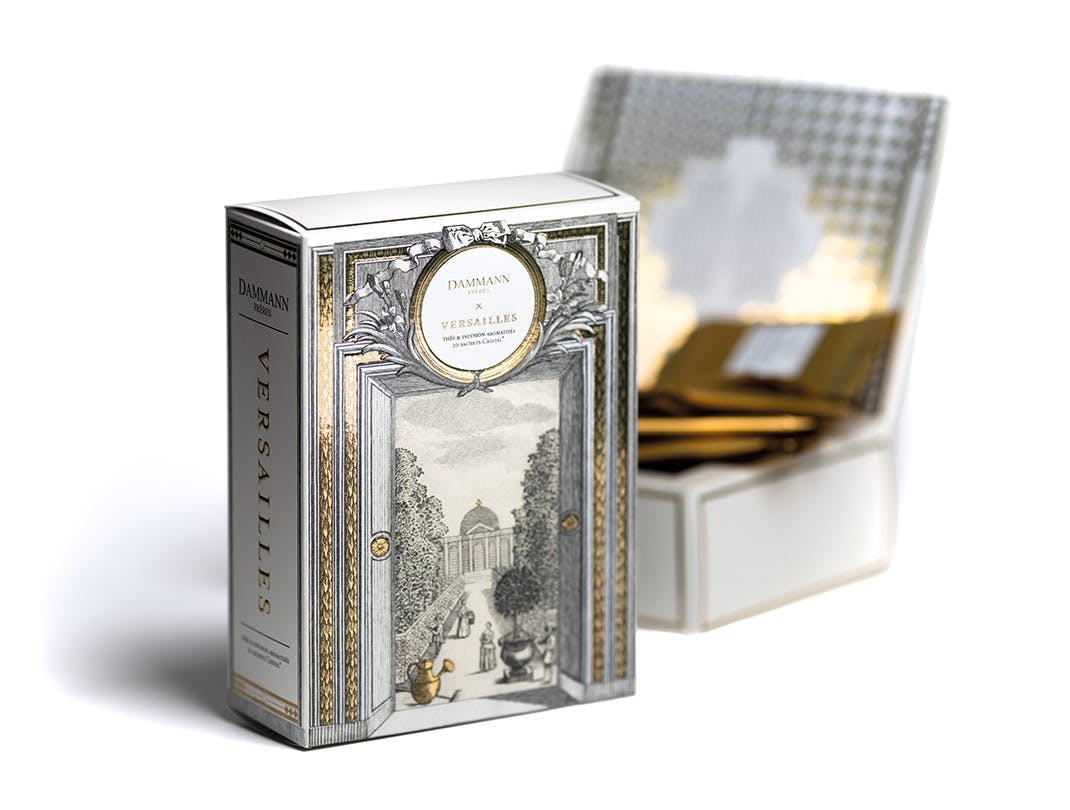 New cases
Live the spirit of the Grand Siècle over a cup of tea. Two origins of tea associated in a great blend with bergamot from Calabria for our Earl Grey des Seigneurs, a sweet, fresh and fruity cup combining green tea and notes of apricot and vanilla for our Joli Coeur or even a gourmet and delicately floral infusion for our Tisane du Roy.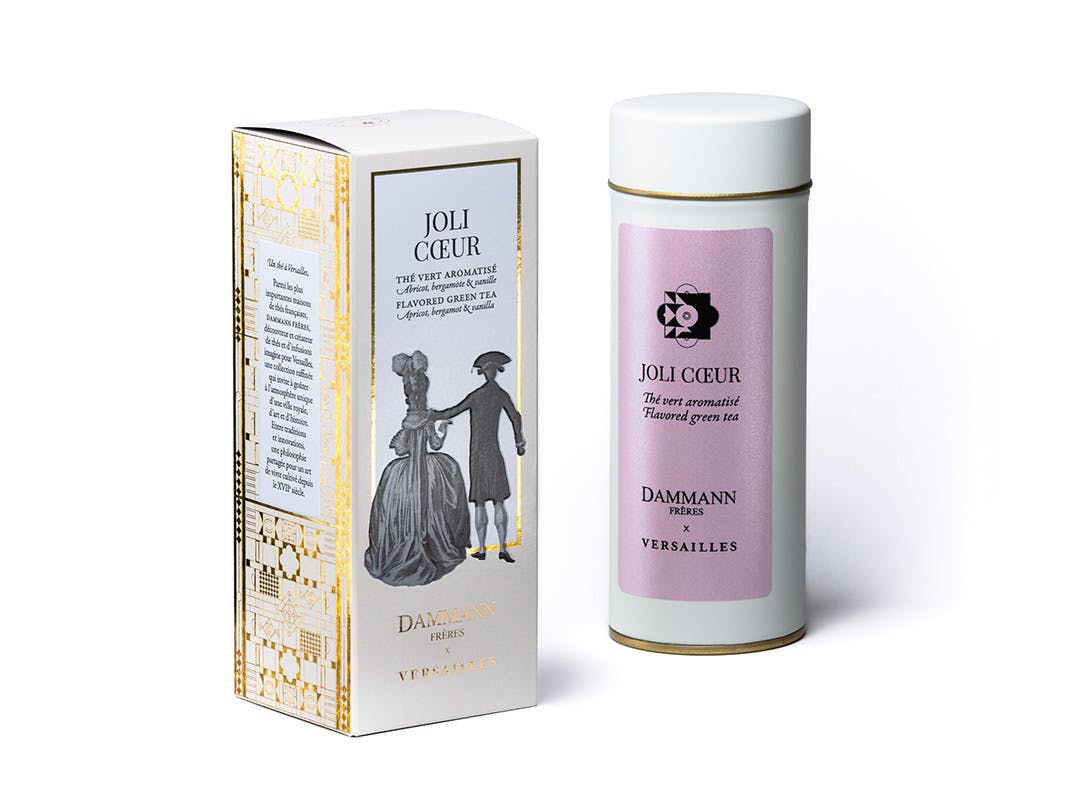 "Un thé à Versailles" Collection.
Gourmet Break
Taste of our Nuit à Versailles green tea in a tea jelly inspired by the flavors and perfumes cultivated from the 17th century in the royal gardens. Sweet, fruity, and flowery, a specialty to spread like a jam for a true gourmet moment.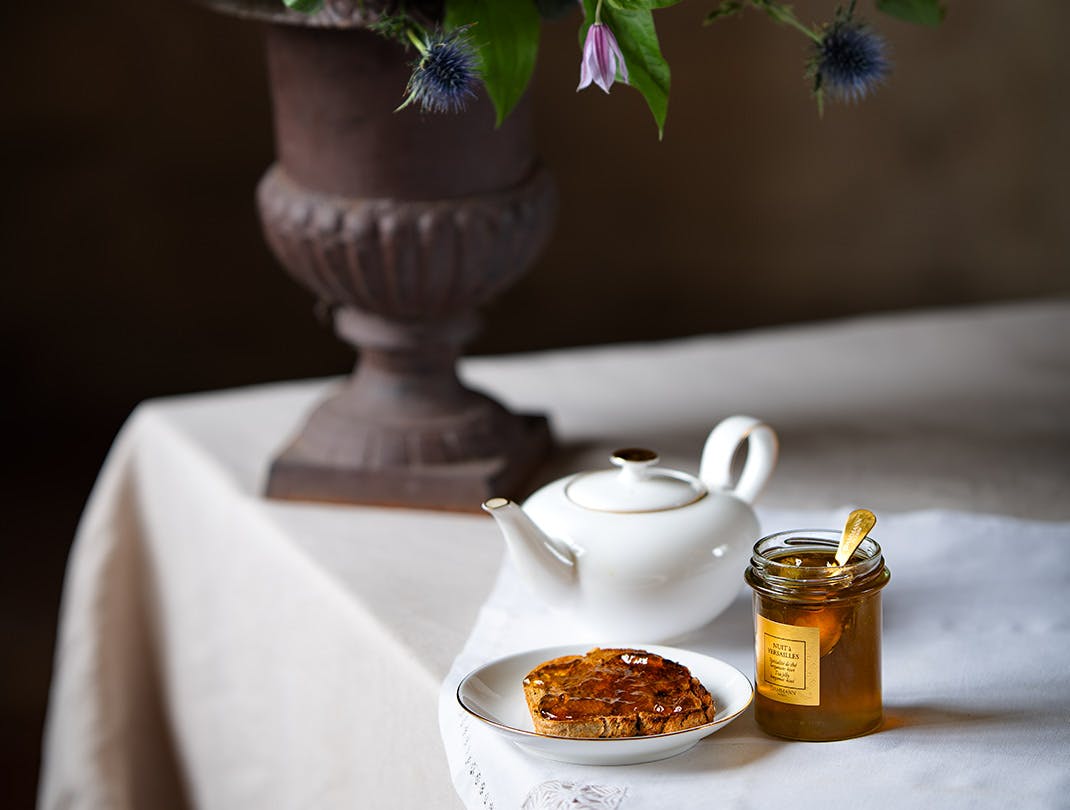 Spreadable tea specialties
On a walk
With a capacity of 50cl, this double-walled insulated bottle made of stainless steel (guaranteed B.P.A.-free) is equipped with a removable filter for quick and easy preparation of your favorite hot drink. A few minutes of preparation and you're all set for a trip to Versailles!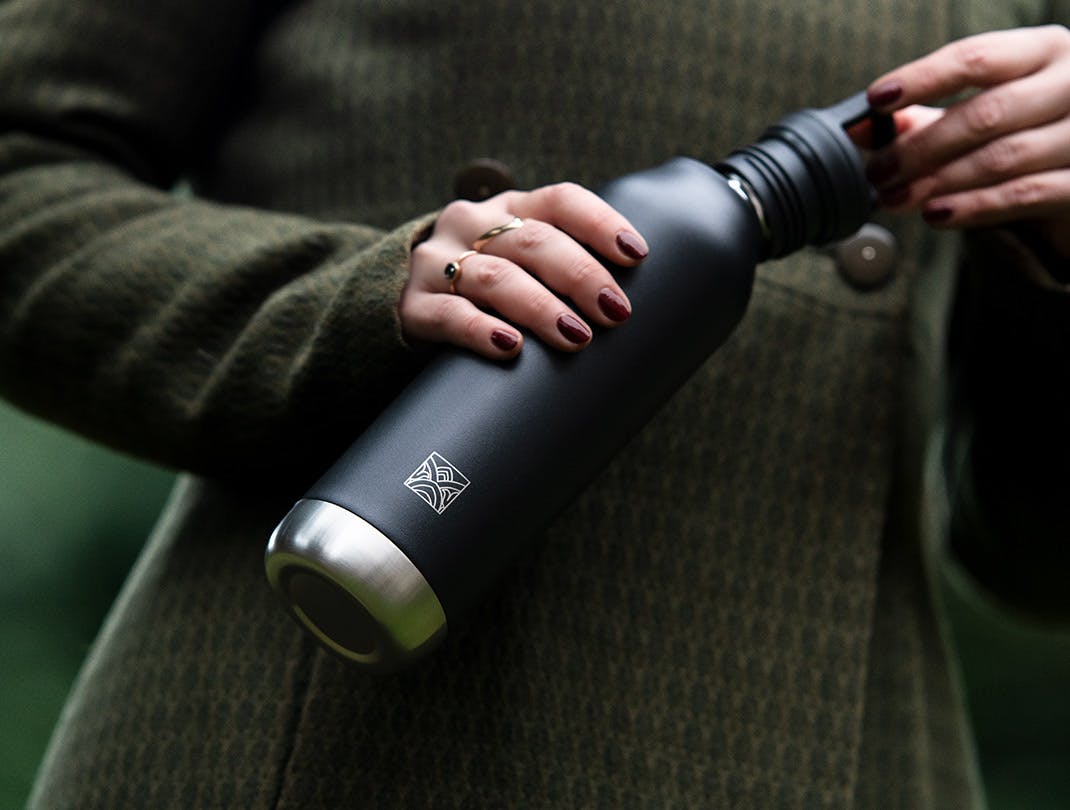 CITY, double-walled insulated bottle
Bowls/mugs/cups/tea for one
Bowls/mugs/cups/tea for one | Travel mugs
Bowls/mugs/cups/tea for one
Our selection of products related to the Versailles Collection
Our articles on DAMMANN Frères partnerships
Our articles on DAMMANN Frères partnerships
All our latest product news
All our latest product news