Japanese teapots: a traditional craft
From small accessories to unforgettable box sets, DAMMANN Frères offers a wide range of carefully selected products designed to surprise and delight seasoned epicureans and newcomers alike.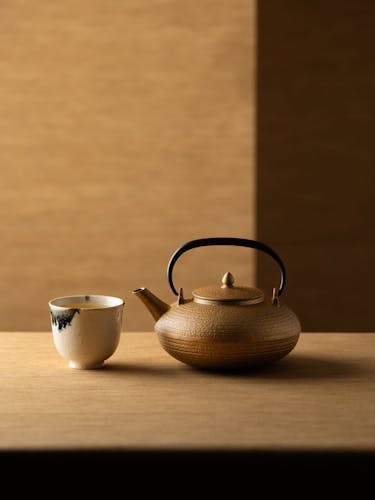 Our Japanese cast iron teapots were selected from the WAZUQU foundry.
History of the WAZUQU foundry.
The foundry was established in 1604 by Kiheiji Kikuchi under the patronage of the lord of Yamagata, Yoshiaki Mogami. Passed down from generation to generation, its current master is the 15th. WAZUKU teapots were given as gifts for Japanese emperors of the Meiji, Taisho and Showa eras. Appreciated by connoisseurs, they are used in the best establishments as well as by tea lovers around the world. Throughout its history, WAZUQU foundry teapots have won numerous awards, from the grand prize at the Philadelphia International Exhibition in 1926, the special prize of the Good Design Award and many others...
Concerned about its environmental footprint, the foundry has developed over its years of experience a cast iron made from 70% recycled materials. A cast iron that is lighter than many others and has the same quality as cast iron made entirely from new raw materials. The packaging of the teapots is also ecological since it is made from recycled agricultural waste.
Our selection of cast iron teapots from Japan
All our latest product news
All our latest product news