What African rooibos is?
A plant species endemic to South Africa, Rooibos is cultivated only in the Cederberg region located in the west of the country in the north of the Cape province. From the acacia family, rooibos, which means "reddish bush" in Afrikaans, is a shrub that can reach 1 to 2 meters in height. Harvesting is carried out only on new shoots. Finely chopped, the stems dry in the sun, during which the plant oxidizes and takes on its beautiful copper color. Free of caffeine and low in tannin, its infusion develops a soft, sweet, and round liquor on the palate with a finely woody flavor with slightly honeyed notes.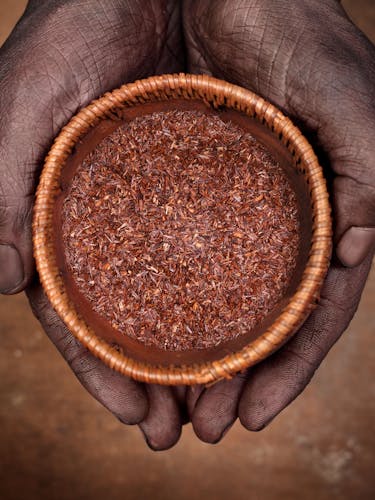 Native to South Africa, rooibos bush is an herb that contains no caffeine. Its infusion gives a very pleasant beverage, round and slightly sweet. Rooibos particularly suits to prepare flavored blends. Often incorrectly called «red tea», this drink comes from South Africa. From the acacia family, this shrub can reach 1.5m in height and is only grown in the north of the Cederberg region. It is harvested in summer during the first three months of the year. The leaves and branches are cut, finely chopped, ground and arranged in small piles on the ground. After being slightly dampened, the product begins a fermentation process to obtain its characteristic red colour and taste. It is then dried in the sun and sieved to remove all impurities, resulting in the beverage we love to drink. Prepared in the same way as a tea, rooibos can be served either hot or cold.
Nos articles sur le rooibos
Our articles on herbal infusions
Our articles on herbal infusions