Matcha green tea financier cakes: recipe
A delicious recipe for soft and sweet cakes.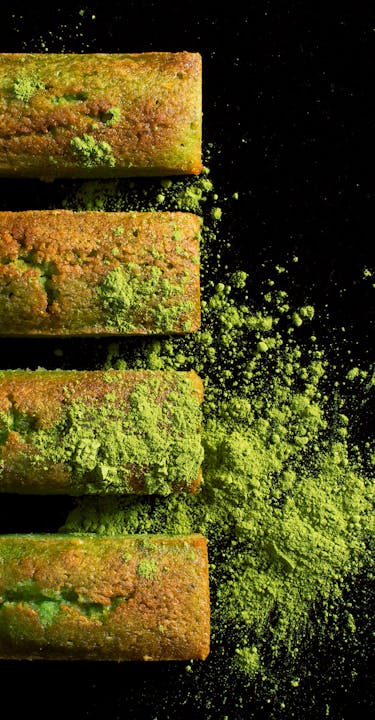 Ingredients:
■ 4 egg whites
■ 120 g sugar
■ 120 g butter
■ 80 g flour
■ 200 g powdered almonds
■ 2 tablespoons Matcha green tea
Preparation,
1- Preheat the oven to 428°F (gas mark 7). In a saucepan, heat the butter until slightly browned, then strain immediately and leave to cool. Butter the "financier" cake moulds using a brush.
2- Mix together the flour, sugar, tea and powdered almonds; gradually fold in the egg whites, then pour in the melted butter, stirring continuously to produce a smooth mixture. Set aside to cool
3- Fill the moulds and place on a shelf in the middle of the oven. Cook for 5 minutes at 428°F (gas mark 7); then for 10 to 15 mins at 392°F (gas mark 6). Remove from oven and turn out. Leave to cool. Eat cold.
Our selection of matcha green tea
All our recipes based on tea and herbs to infuse
All our recipes based on tea and herbs to infuse